Role

Motion Design
Motion Principles
The challenge

Following a new corporate design launched in 2012 DW needed to integrate its news offerings (TV, online and mobile) in order to create an integrated brand experience.
The solution

Our creative strategy was DW: making the world a smaller place, with a creative solution that accentuates the myriad relationships between people and places. 
Working closely with the internal DW team Red Bee produced titles, stings, studio backgrounds and a full infographics system with a solution that is modern, clear and timeless. Capitalising on the bold colours and distinctive typography from the corporate design DW now has a system of infographics that speak a common visual language across all media.
Stings for weather, arts & culture, business and sports.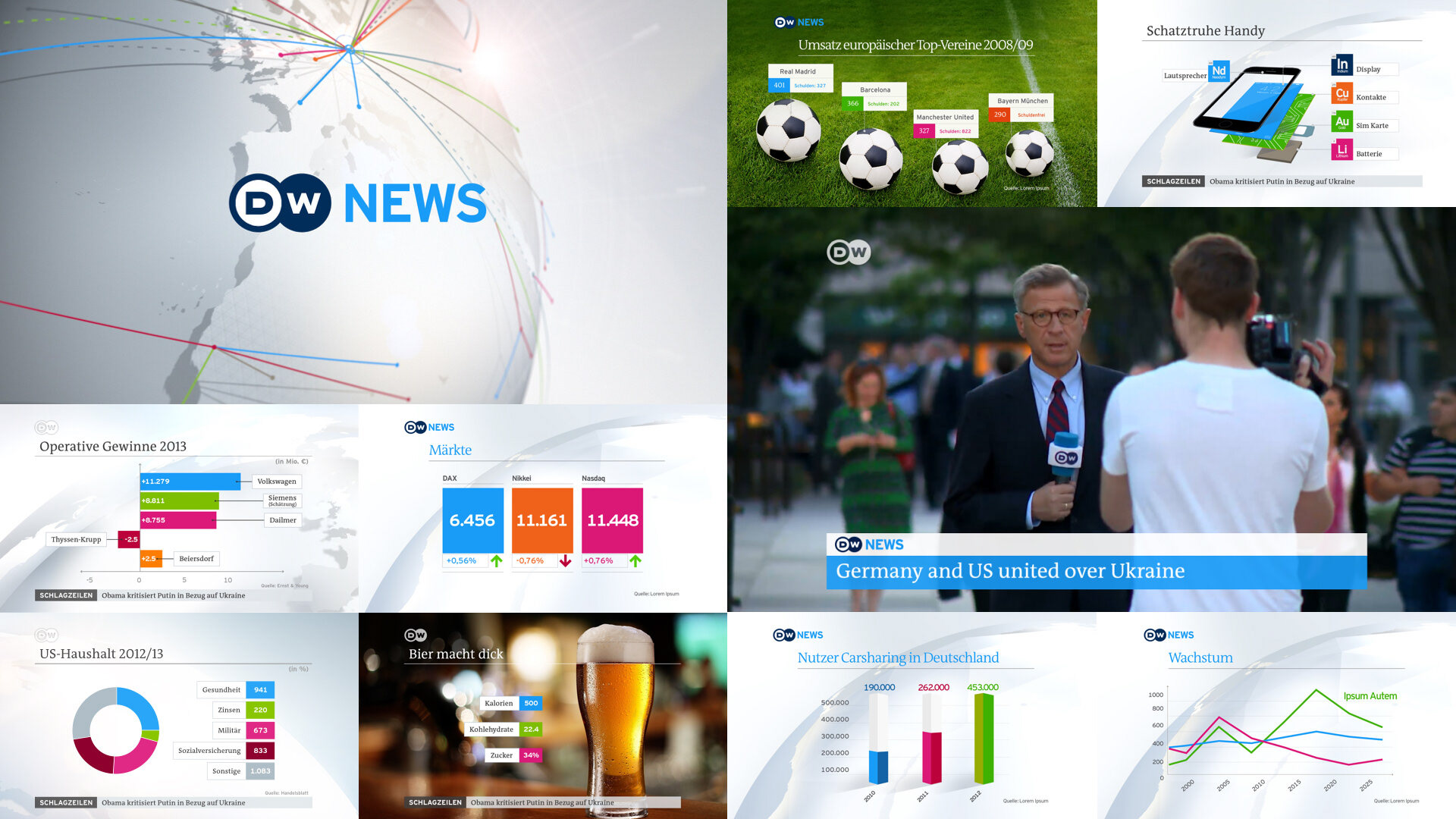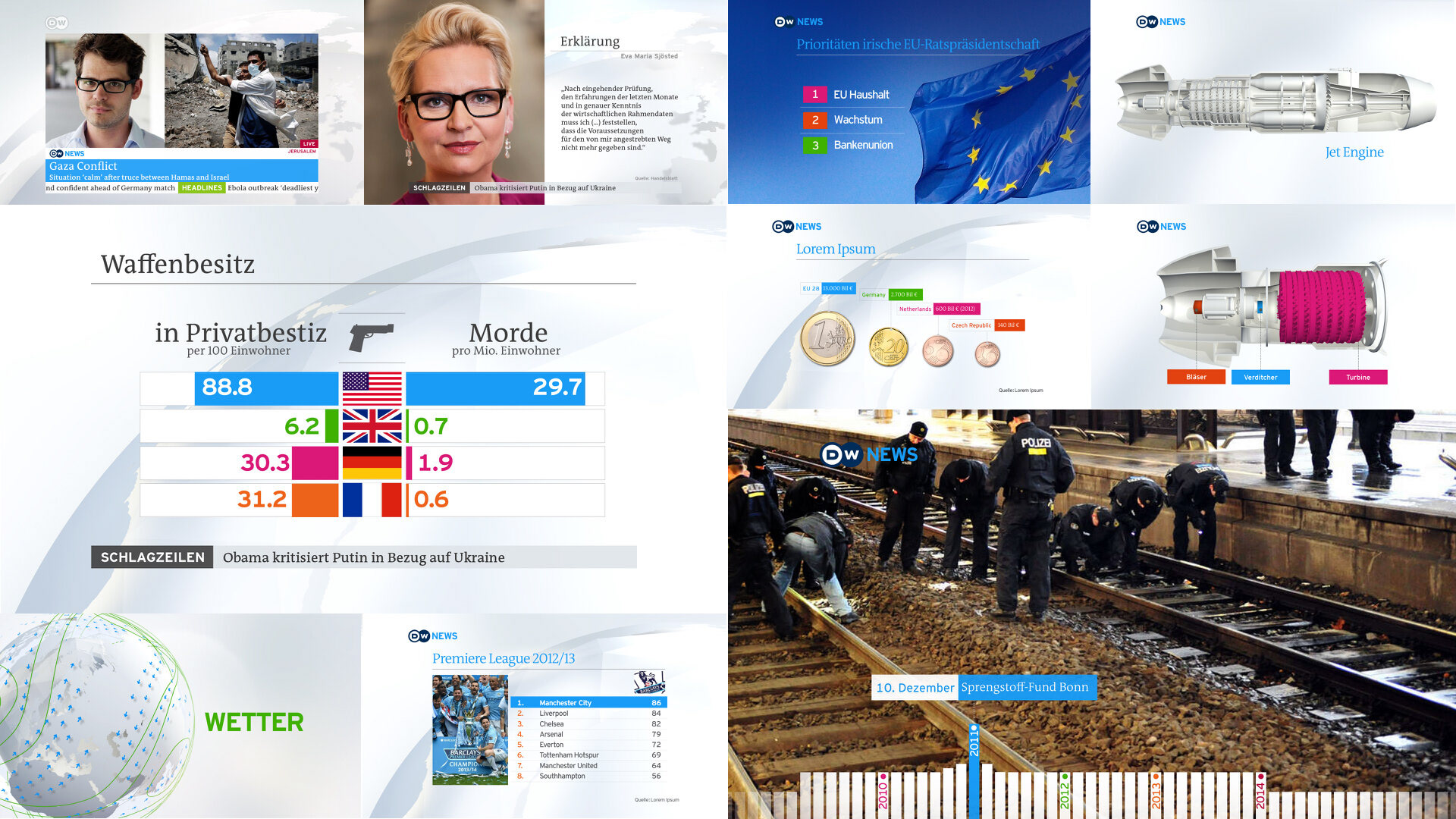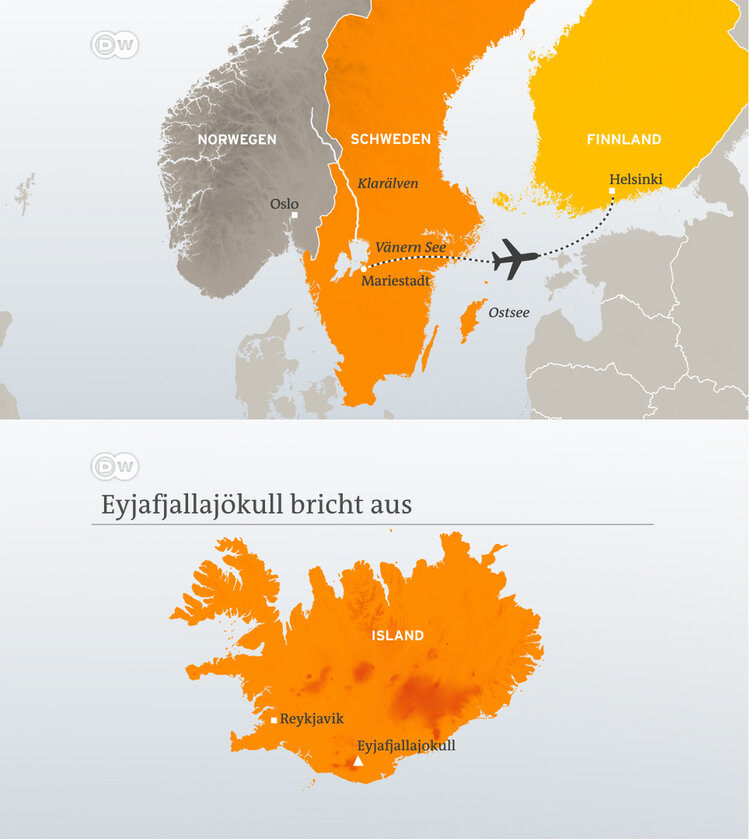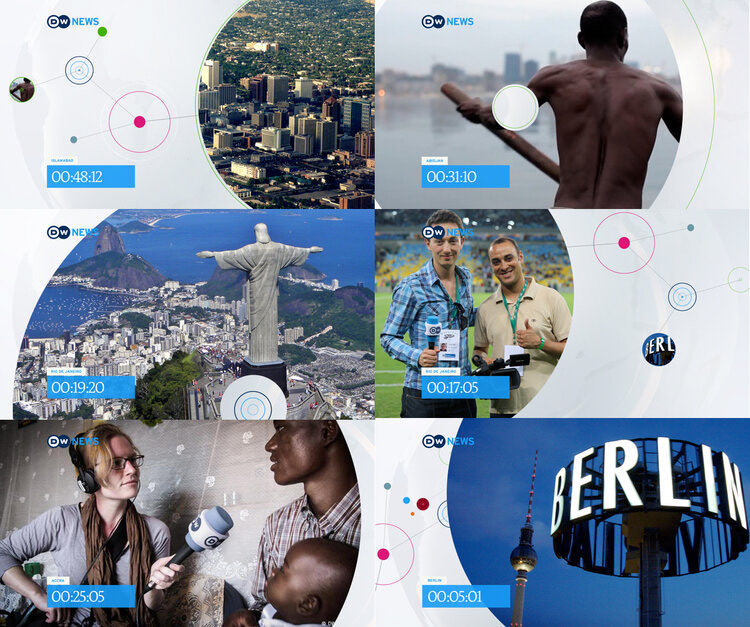 Agency

Red Bee Creative


Client

Deutsche Welle


Creative Direction

Ian Wormleighton
Design Direction

Natalie Kaaserer


Motion Design: Title sequence 

David Farquharson
Motion Design: Stings & Animation principles

Andy Lawrence-Levy
Production

Alex Rofailia


Set Design

Billionpoints